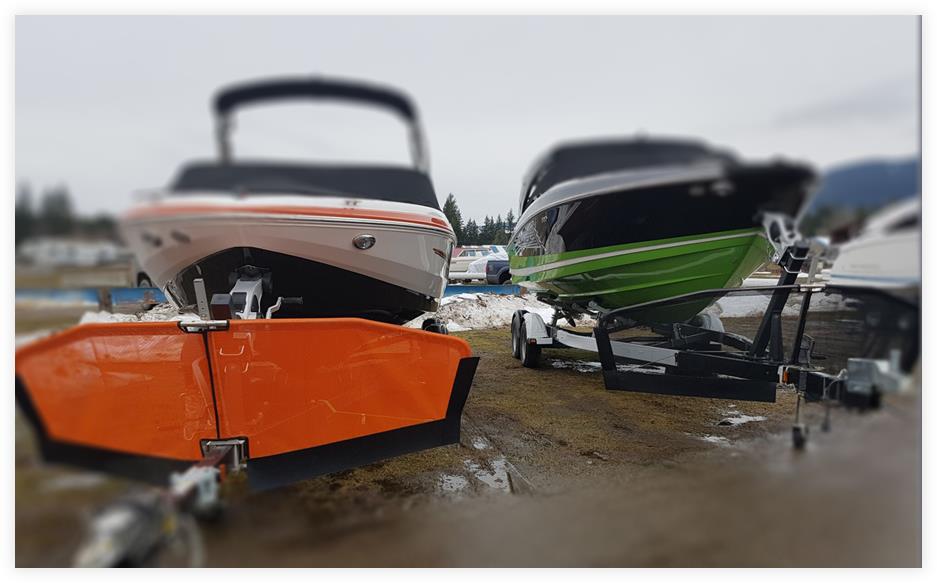 OUR PRODUCTS
The Original Bow Buddy
Our tried and true boat protector and a favorite among boaters! The Original Bow Buddy is light weight and universal to almost every boat and every trailer! The Original Bow Buddy comes standard with bungee cords to help support the wings, however brace bars can be added to the Original for impeccable support.
The Original Bow Buddy should be a fixture for any boat enthusiast. The Bow Buddy will save you thousands in costly repairs from road damage. It installs in less than 10 minutes and the wings can easily be removed for launching, backing up or storage. Once the Mounting kit is in place there is never any need to remove it unless you sell your trailer! Did we mention they can come in an assortment of colours!?
Everything you need to install your Bow Buddy along with detailed instructions come with every Buddy! Of course we are always here to help if you have any questions!
The Amazing Bow Buddy Max
Introducing the Bow Buddy Max! Just like the Original Bow Buddy, just bigger and better! Ideal for larger boats, such as Cruisers, pontoons, aluminum fishing boats and other luxury floating accommodations.
The Bow Buddy Max comes standard with side straps and brace bars for added support, and can be ordered in a variety of colours to match your unique style. Not to mention how cool you will look rolling into the boat launch wherever you may be! With the Bow Buddy Max, you needn't worry about rock chips and flying road debris as you boldly go and find your next adventure.
As you can see, there is a Buddy for every Bow no matter the size. If it can be hauled on a trailer, we can help keep it safe and save you a boatload on repairs to your hull.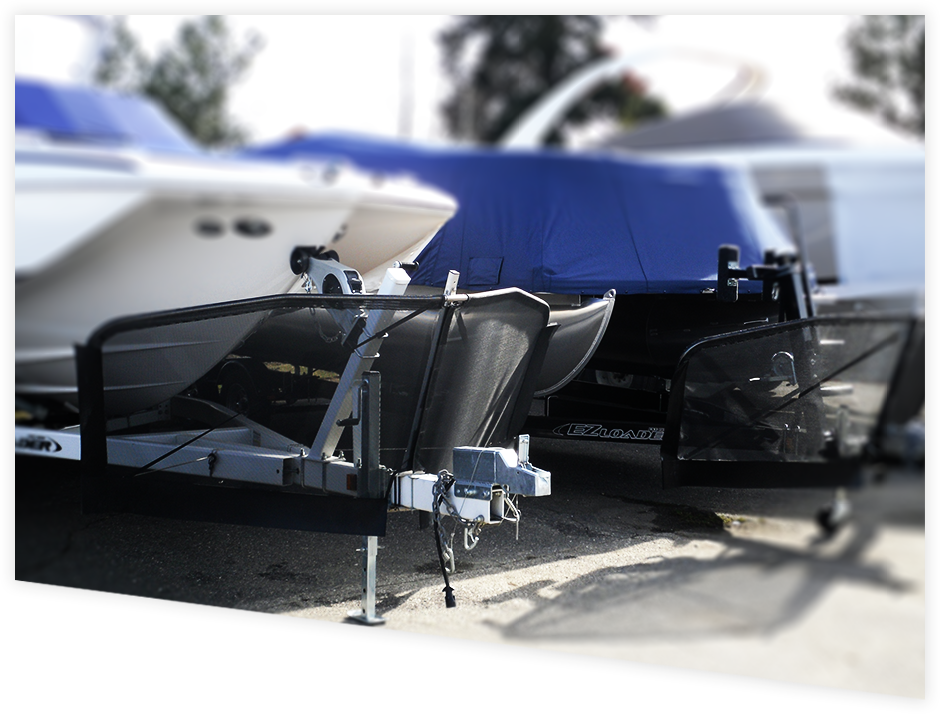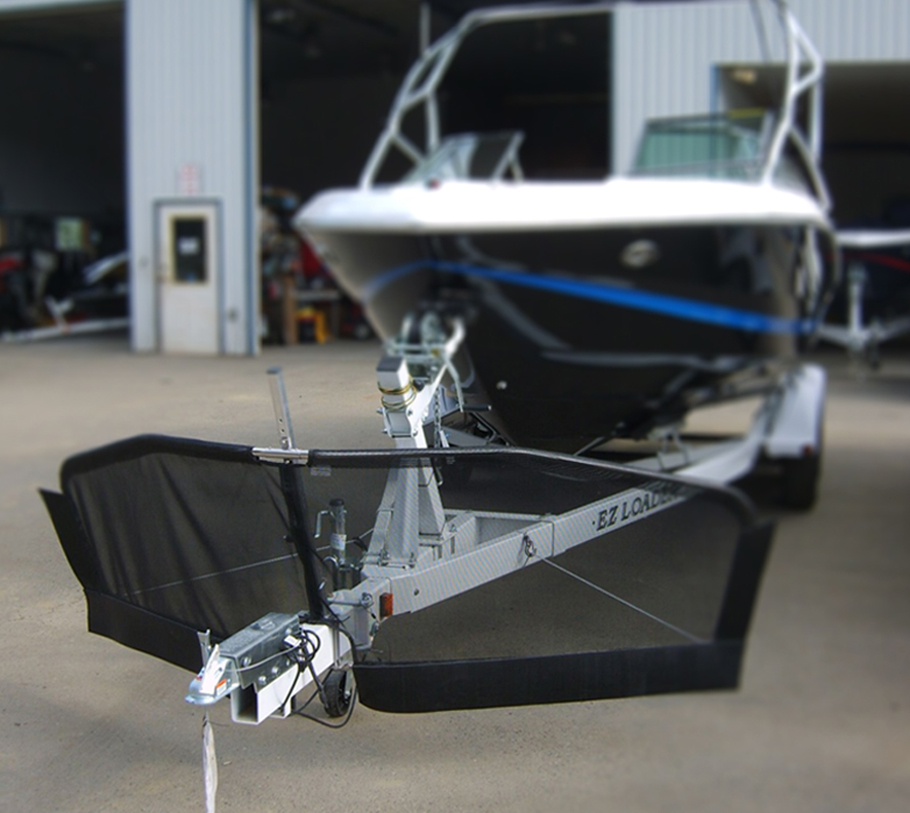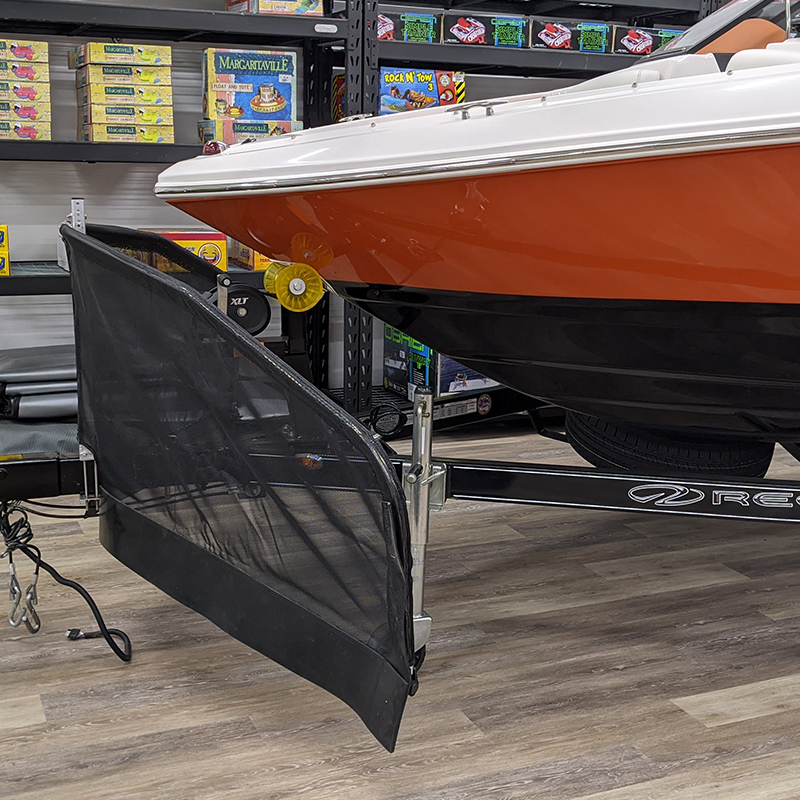 New to our production line!! The Bow Buddy 90! The 90 has been designed with the new trailers that have steps or other attachments in mind. Instead of the mount angled forward 22 degrees, the 90 sits at a 90 degree angle to allow the Bow Buddy to fit in a smaller, more compact space.
Still a very similar design to the Original and the Max and comes with the same universal mounting kit to accommodate most boat trailers including swing hitches. They can also be ordered with the optional brace bar kit and in any colour we carry.
The Brace Bar kit is a rigid support system to help stabilize your Bow Buddy. While the Brace Bar kit comes standard with the Bow Buddy Max, it is not included with the Original and must be ordered separately.
Although the Brace Bar kit is not imperative to a happy Bow Buddy, we do recommend them. Installing brace bars will require some drilling into your trailer.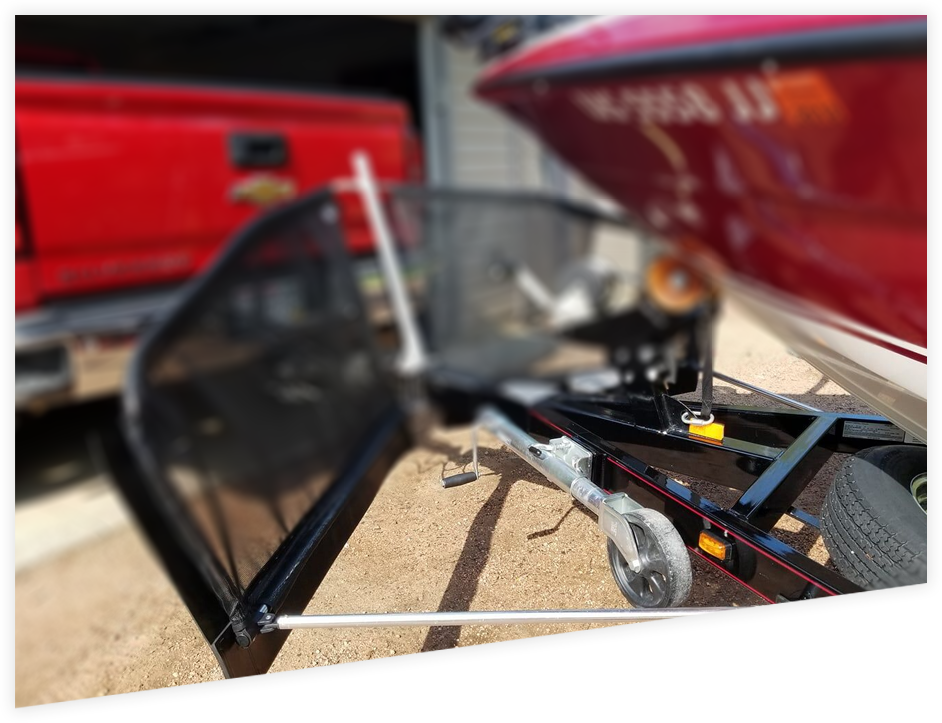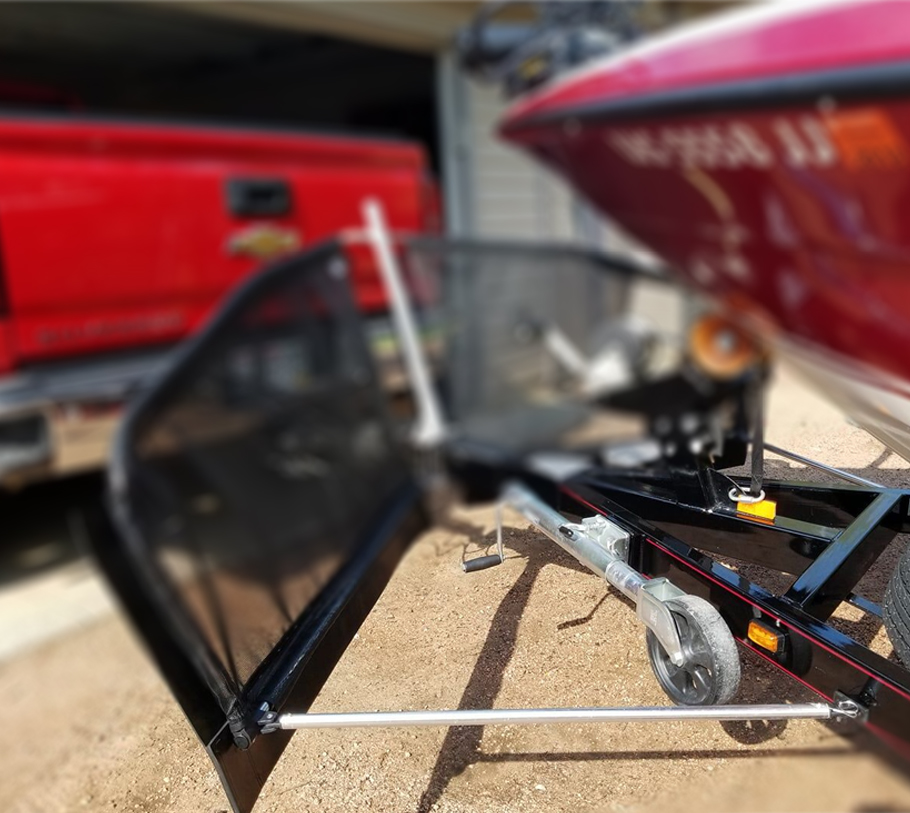 Placing Brace Bars For Your Bow Buddy
• 2 Deck Hinges
• 4 Bow Ends
• 4 Pop Rivets, #64 Aluminum
• 4 – 8 x ½ Truss Screws
• 2 Quick Release Pins w/Lanyard
• 2 Brace Bars
• 1 Pop Rivet Gun
• 1 Pipe Cutter
• 1 #30 9/64 Drill Bit
• 1 – 3/16 Drill Bit
• 1 Hand Drill
1) Set a bow end in each end of the brace bars (do not secure yet). Fasten one end to each side of the bow buddy, and holding the deck hinges in place, place the other end of the brace bars to the desired position. Be sure the trailer jack  is cleared. If necessary, you may cut the brace bars to the desired length.
2) Before you drill and place the screws in the brace bars, make sure bow ends are lined up properly. Drill through the brace bar and the bow end with a #30 or 9/64 drill bit and place the 8 x ½" truss screws to secure your bow end into place.
3) Place deck hinges to the desired location by drilling the holes according to the deck hinge with a 3/16 drill bit. Be sure the deck hinges will line up with the bow ends that connect them. Before securing the deck hinge onto the trailer, connect one quick release tab to each deck hinge and pop rivet into place. The pop rivet will secure the quick release pin tab and deck hinge to the trailer. The Bow Buddy is manufactured in British Columbia, Canada and is sold to international markets. CONTACT US by phone or email. All information given is kept confidential.
Dealer inquiries to market this hot new item are welcome.